GET THE LIFE YOU DESERVE!
Dr. Ronald Peak provides superb chiropractic care, with a personal touch and clinical excellence, in Mt Laurel. We are here to help you reach your goals.
In our practice, we exceed our patients' expectations for great chiropractic care. Count on our team to address your issues and answer all your questions. 
CHIROPRACTOR Mt Laurel NJ
Welcome to the Peak Chiropractic Office located in Mount Laurel, NJ. My name is Dr. Ronald Peak and I have maintained our office in Mount Laurel since 1980. Our office offers a range of natural methods which focus on obtaining and maintaining optimal health for our patients. It starts with helping our patients get relief from the health problem that brings them to our office and making information available that enables them - if they choose - to follow through with a Wellness lifestyle. We hope to have the opportunity to do that for you. This article is here to help you gain a basic understanding of how our Mt Laurel chiropractors can help you and your family.
Peak Chiropractic Office
As a native of Camden, I chose to practice in Mount Laurel because of its easy accessibility and friendly suburban community feel. Mount Laurel serves as a cross roads for Burlington County and it's close approximation to Camden County makes it easy to get to from any area.
If our office sounds like a good fit for you, don't hesitate. Call the office (856-778-8653) and schedule our New Patient Special TODAY. We will do a thorough examination to determine the CAUSE of your problem. We will then give you an understandable report and make recommendations for care. If they don't make sense or you want to look further, no problem. But, if we both feel we are on the same page, we can start a healthy relationship that can lead you to a healthier, more enjoyable and more productive life. Let's get started.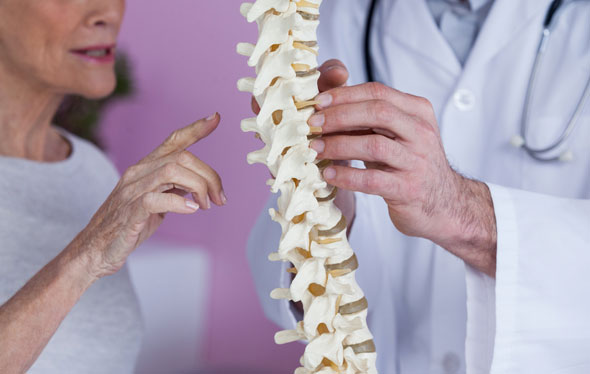 UNDERSTANDING
CHIROPRACTIC CARE
HOW TO FIND US
Our office is located on Church Road. We are right by the Crispin Square Shopping Center, and down the street from the Ramblewood County Club. The Beneficial Bank is two buildings down from our office.
---
WHAT SETS US APART
Our office differs from other chiropractic offices in several ways. First, we are one of the only offices in the area that uses an adjusting instrument to make spinal corrections. This eliminates the need for manual twisting, popping, or snapping of the spine. It is not only more comfortable and safer for the patient, but it increases our ability to make more lasting changes. We are the only office south of Trenton that is Certified in the use of the Impulse IQ instrument.
We combine this with our training in making Postural Changes using the Posture-Pro program; our background in weight loss using the Chirothin program; our nutritional guidance and our ability to analyze the circulatory system as the only office in the area to use the FDA approved Cardiowave Analyzer. This makes our office equipped to provide a full service Wellness care unlike any other in our area.
---
COMMON CONDITIONS WE HELP
Our office has had great success in helping: Low Back problems, including disc bulges and disc degeneration. We have helped Sciatica problems, Sacro-iliac and Hip problems. Also, the instrument works very well with Headaches; Neck pains; upper back; arm problems and loss of motion in the neck. Our favorite visit is with our patients who come in regularly for Wellness care. PRO-active health care is our specialty.
---
COMMON MISCONCEPTIONS ABOUT CHIROPRACTIC CARE
Probably the most common and frequent misconceptions that we deal with are: 1) although everyone says they want to be healthy, very few know that health is not measured by "how you feel". Health is a result of proper FUNCTION and that requires a properly working nervous system - a major goal of chiropractic care. 2) the public has been misled about the safety of chiropractic. All insurance companies (based on malpractice claims) will confirm that chiropractic is the SAFEST of all the healing arts...by far.